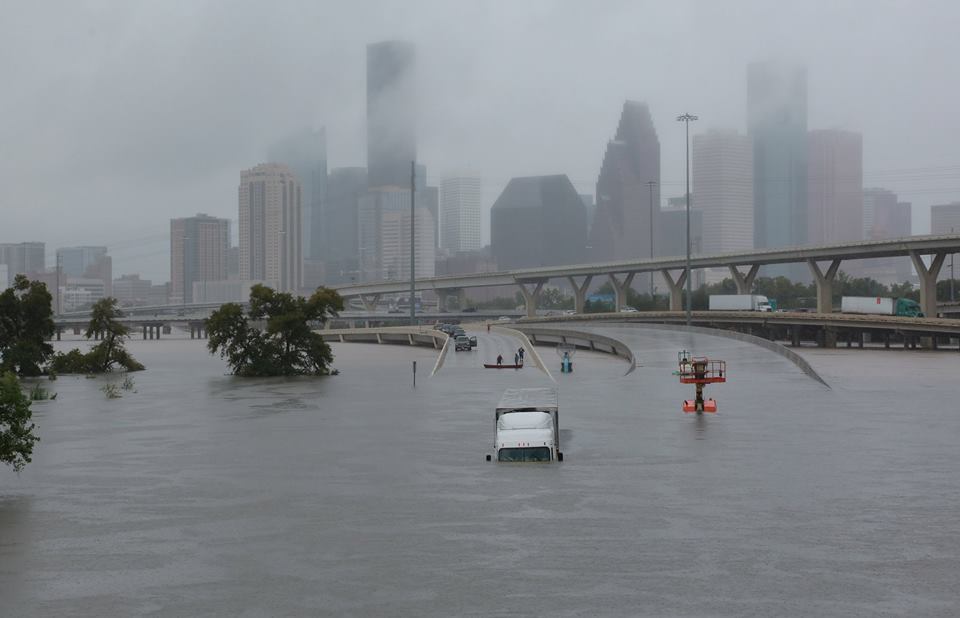 Like many churches, faith communities, and organizations around Houston, we want to do what we can to help in what will be an enormous recovery effort. Over the next few days we will coordinate with Christian Community Service Center (CCSC) and the YMCA near Bering, which is serving as a staging location for emergency shelters. Most likely we will soon have opportunities to volunteer, as well as bring clothing, water, and other items to these locations. However, since our Bering Family is spread out across the Metro Area from the Gulf Freeway to Sugar Land to Katy to Spring, not mention throughout the City of Houston, all of us who are able to work in our local neighborhoods will do so as we are able, and as needs arise.
For this week:
1) As the local authorities have noted, stay safe, check on your neighbors, and continue to do what Houston has done so well over the past couple of days in sticking together and taking care of one another. And of course, if you have a specific need, please let someone know.
2) Stay in touch with one another, even if it is something as simple as texting, calling, and/or posting on Facebook to let everyone know you are safe.
3) Prepare for the long haul effort it will take to address the needs of many who will need help with cleanup efforts, housing, clothing, and other basic needs. While we want to get to work as soon as possible, this will be a long process that will take weeks and months of working together.
4) Let's cover this whole city in prayer, asking the Lord to equip us for good works that will build up everyone we can serve, whether friends and family, people coming into our city to help, or anyone we meet.
May the Lord bless you and keep you today.