Impact Church of Christ

Impact Houston Church of Christ is an inner city church organized in 1986 to offer worship and Bible study. Today it also hosts a formal distribution center for food and clothing, as well as ongoing youth programs. It serves as an active intern site for college students, as well as offering a three-year curriculum of college-level Bible classes as the South Houston Bible Institute Extension.  For more information, visit the Impact Houston Website.
Hospitality Apartments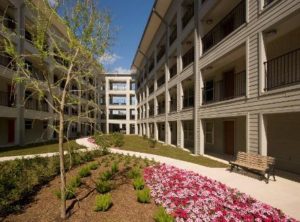 Since 1968 the Hospitality Apartments has been providing free temporary housing (up to three months) and a safe, welcome, comfortable, supportive environment for families in need who must come to Houston for treatment in the Texas Medical Center hospitals. After 39 years of effective service in the same place half a mile south of the Medical Center, the Hospitality Apartments was relocated on adjacent land. Construction of the new 4-story, 46-unit complex is now complete, and stays 100% occupied. For complete information, photos and VOLUNTEER OPPORTUNITIES, visit their new website!

Lifeline Chaplaincy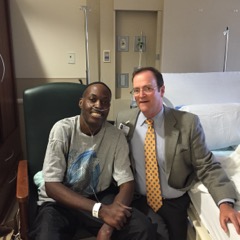 Lifeline Chaplaincy has been serving the needs of the seriously ill in Houston and the Texas Medical Center since 1983. Their ministries are to meet the non-medical needs of those who come to Houston's Texas Medical Center, and they are supported by individuals and churches who have taken a special interest in our work. Lifeline's services are available to any and all Texas Medical Center patients and their care givers who have special needs, providing a "lifeline" to the critically ill who have to contend with the large metropolitan area of Houston. Check out VOLUNTEER OPPORTUNITIES.