Where Learning  Begins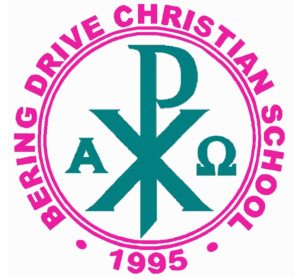 Give your child a great educational start!  Our academic program is accelerated and developmentally appropriate.
The curriculum is presented in a fun, comfortable environment.  We believe fostering positive self-esteem and strong self-confidence to be a high priority.
Students completing our program are ready for and excited about kindergarten with many being placed in accelerated programs.
Our teachers are experienced and degreed.  They have a minimum  of 24 hours of additional early childhood training annually.
All of our staff are trained in CPR and First Aid.
Bering Drive also hosts a respected pre-Kindergarden learning center.
For more information, check out their website:  http://www.beringdrivechristianschool.org/
Joan Howard, Director
Joan's background is education with a speech major. Joan has taught and substituted in both public and private schools for all ages in the past. She has been directing Preschool for twenty seven years at various locations, with the last fifteen years at Bering Drive.
Joan was instrumental in helping our school become a licensed facility, which continues to receive highest marks from city and state inspections.
She is married to one of the ministers at Bering Drive, Don Edwards, and they share six children!